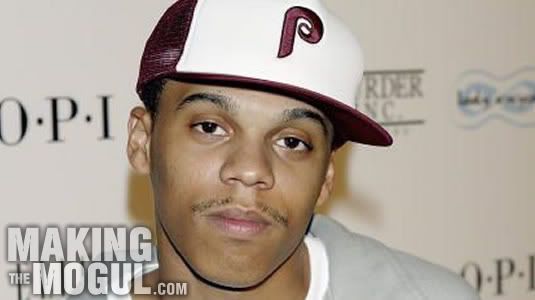 "In order to take advantage of an opportunity, you must first recognize it" – Ivan Berry
At 17, he owned his own record store – and dropped his first mixtape.
At 19, he was one of the biggest names in the mixtape game and launched his own artist development firm.
At 21, he took his first job at Atlantic Records, under the guidance of Kyambo "Hip-Hop" Joshua.
And now at 23 years old, Sickamore has just resigned from his position as Director of A&R for Atlantic Records.
The net is going crazy talking about it. And now, I'm adding to it.
According to his blog entry about his departure, Sickamore left Atlantic because he lost faith in the major label system.
"I'm not going to sign talented people to a label and have them sit. I rather bet on myself and get them hot in the streets."
A couple of sites and bloggers (haters) attack Sickamore's decision saying "he's too soft" or "that's how the game works".
Bullsh*t.
Personally, I respect his decision and think he's a smart guy for leaving before it sucked the passion right out of him.
While maybe not on the same level as his position, I remember being warned when I got my first job at a major label. A friend and mentor told me "it might seem like an exciting opportunity right now, but the second you step into those doors, your passion for music, your passion for business and your passion for life will continue to die until you want absolutely nothing to do with this industry all together."
I can't front, that shit scared the hell out of me. I was confused. This was the first time I actually doubted myself and began to question if I was actually following my heart or just chasing an empty dream. I even had one of my "anti-system/indie rocks" friends tell me I was "selling out" by going to the majors.
I thought about it or a while, but I couldn't take too long before giving them my answer, otherwise they would have easily given the position to somebody else.
So, what did I do?
I took the job.
Why?
Well at this point, I still wasn't exactly sure where I wanted to fit in, but I did know that no matter what I ultimately chose, there was no way I would be able to gain the experience and learn the mentality of the major label system, from the outside. I was going to have to go through those doors and lock myself inside if I was going to learn how they work and if it was for me. If I didn't like what I saw, then at least I'll be able to say what I don't want to do and use my experience to my advantage in another avenue.
If you don't dare to try – you don't dare to succeed.
In the case of Sickamore, don't focus on the fact that he left a high position at a major at the age of 23. Focus on the fact that he accomplished and received a high position at a major at the age of 21.
Sick's still got a long way to go; with a very promising career ahead of him. The fact that he's already accomplished so much at 23 is a testament that opportunities can and will arise, but it's up to you to make something happen.
Opportunities will always present themselves to those who are actively in a position to take advantage of them.
Make sure you're ready when yours come knocking.